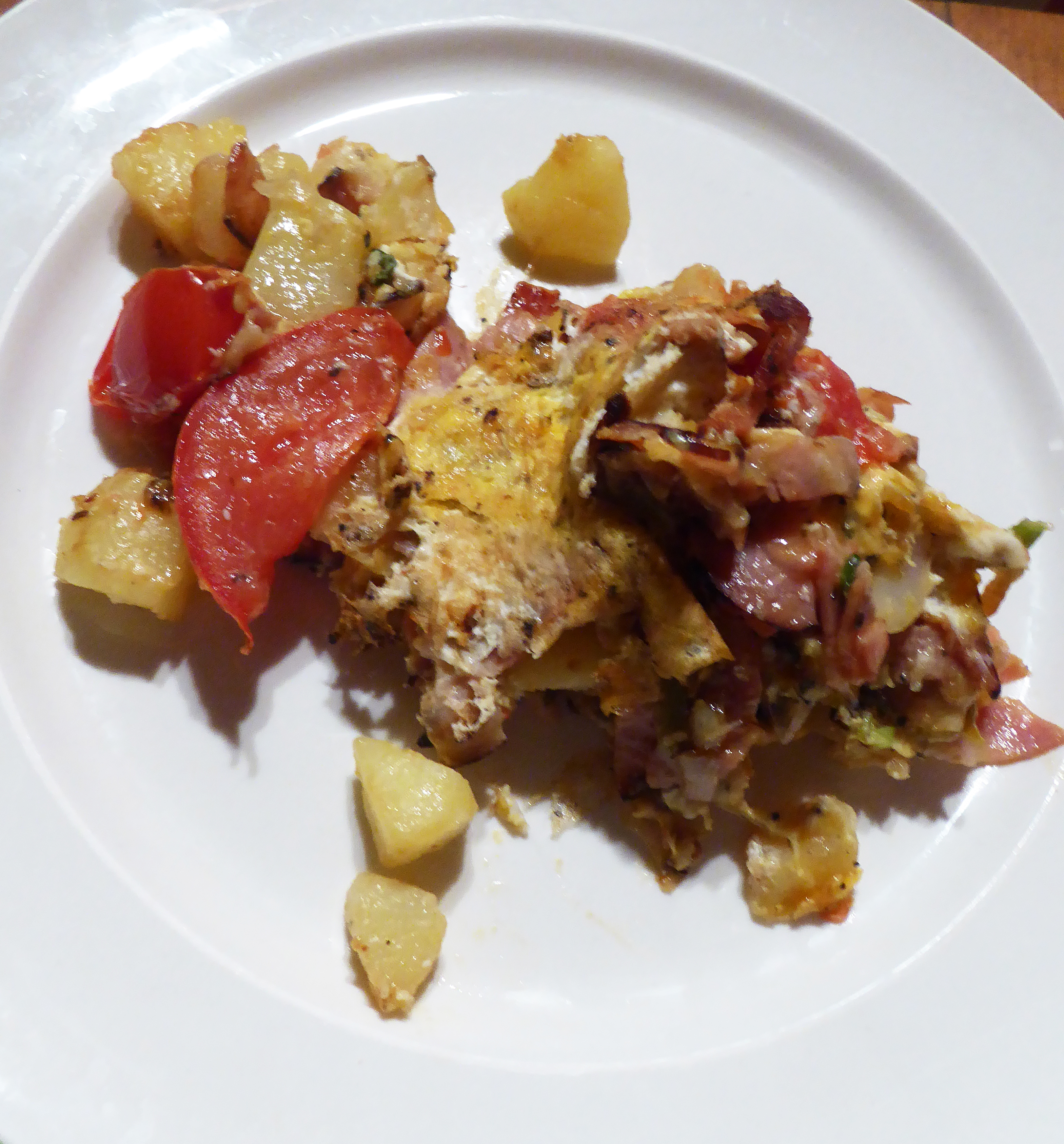 Sometimes it přiházívá, You know that as. This something that interferes, Set out to supper, but it would be good, if they do not come undone on raw materials, které zbyly a dlouho zbývat nemohou. Takže po ptačí roládě mi zbyly vařené brambory, enough bacon, a také na svoji šanci čekala ještě rajčata i jarní cibulka. So the replacement program: sebereme všechno a dáme dohromady.
.
Need:
bacon
boiled potatoes in their skins
scallions
egg
tomato
kmín
salt
pepper, or a mixture of peppers
olej
Množství záleží na počtu strávníků i na množství surovin, this estimate, takže i tentokrát žádné míry a váhy.
Here we go:
In a pan, fry the bacon dry chopped into cubes or strips. Přidáme pokrájenou cibulku a osmahneme. Zakápneme trochou olivového oleje a přidáme na kostičky nakrájené brambory. Osolíme, pepper, add a little cumin. stir, to all well-tanned, but nespálilo. It takes a few minutes, tak 5 or 8. Slanina slightly zesklovatí, releases fat. Add the chopped tomatoes into eighths, které ještě předtím posolíme a necháme chvilku odležet. A přidáme do pánve. Chvíli orestujeme a přidáme vejce, osolené a opepřené. Pánev už můžeme sundat z vařiče, eggs do for. Toss, But for a moment let even bake, aby se omeleta dobře propojila.
Finished!
Enjoy your meal.