Nemíním dělat díru světa, ale i s jednou cibulí se dají udělat zázraky. Dají se jíst samostatně, můžete k nim udělat třeba jako přílohu bramborovou kaši, so it's pretty much a vegetarian friendly, můžete z nich udělat přílohu k masu… Can you think of a lot of things.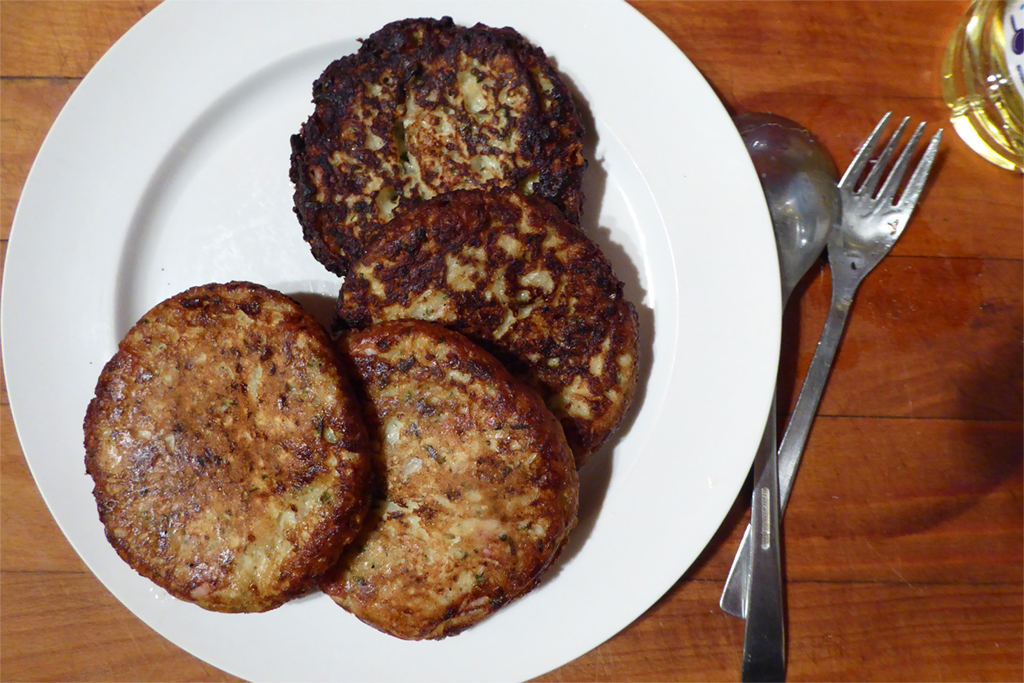 .
Need:
1 large onion
100 g ham
50 g grated cheese
100 g plain flour
100 ml mléka
1 egg
teaspoon garlic powder
thyme
Pažitka (a může být i sušená)
salt
pepper
olej
 
How do you:
Finely chop the onion, but if cinnamate hands a bit as I Volšovy, help cutting attachment rod mixer, Only onions nerozšmelcujte completely to mush. Ham cut into small pieces, přidejte do cibule spolu s moukou, egg, milk, sýrem a kořením. Všechno promíchejte a už to vypadá jako těsto na bramborák.
Lžící těsto dávejte na pánvičku s rozpáleným olejem, or griddles, a smažte z obou stran. If you manage to create a thin pancakes, You certainly great, můžete udělat i trochu tlustější "pancakes" a také budete mít úspěch. Když se u toho pečení nezakecáte, will be nicely golden brown. To není o mlčení, ale o tom, that the patties carefully patrolled.
Finished.
Enjoy your meal.
---
So I immediately think of, že by se místo šunky mohla v placičkách objevit i jiná přísada, třeba nakrájená uzená krkovička nebo možná i pikantnější klobása. No, I have tried it, ale za pokus takové proměna stojí a jistě i na tyhle varianty také dojde.
 
Already, i s jednou cibulí se dá udělat dobrá večeře. You get so five, six patties. Helpful in this, the amount of test gives one dose…