I know, I bring nothing to brag, ale i tohle je rychlé a dobré. therefore, If you get any variance with sharper taste. The basis is Siraj sauce, So the genie, kterého vypustíte z láhve a necháte marinovat kuřecí paličky. Nic víc v tom není. Záhadné jméno osvětlí jiné – je to chilli omáčka s tím pravým šlehem.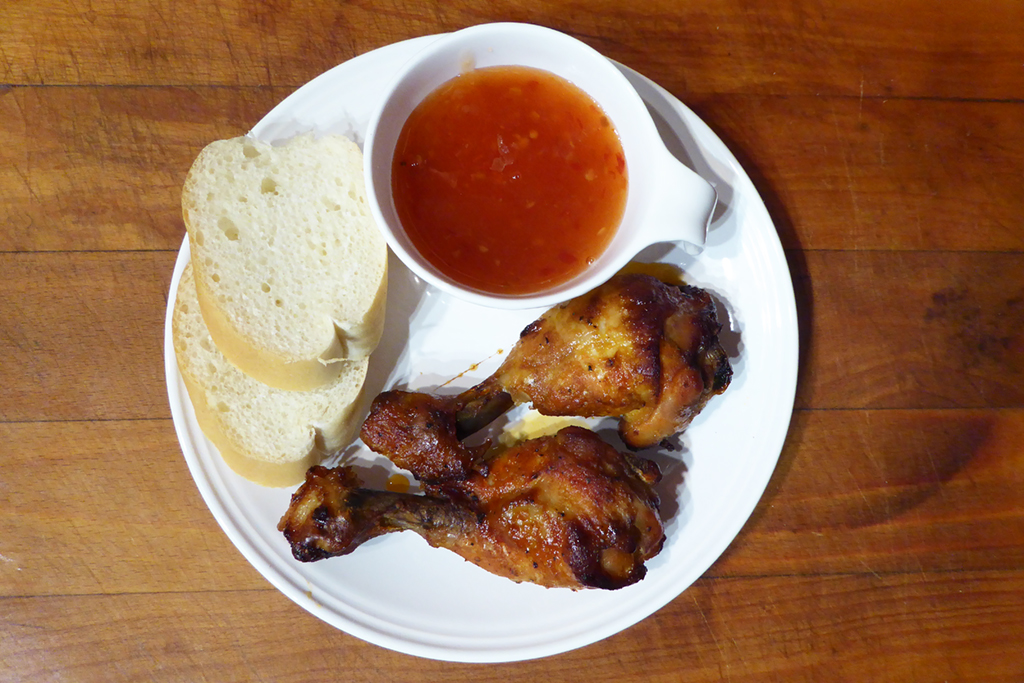 .
Need:
4 kuřecí paličky (This is a pro two)
sauce sriraja, and half a bottle, which has a content of 250 g
cibuli
pepper
salt
vegetable oil, again I used canola
 
How do you:
mallets wash, salt, opepříme a přidáme olej v množství, which embraces drumsticks. Then add the sauce sriraja, uzvařeme do boxu s víkem, Shake (mildly, nemusíte si hrát na hnětač či mixer) a dáme vychladit. Let it marinate overnight calm, Who has the patience, can wait only one hour. Longer marinating, however, has the advantage, že se do masa dostane víc chuti omáčky a maso víc zvláční.
Nakrájíme si cibuli na kolečka a poklademe dno pekáčku. Pak vložíme paličky a zalijeme marinádou. Dáme do předehřáté trouby na 200 °C a necháme volně péct asi 20 minutes, if the meat bakes too, zmírněte teplotu na 180 °C. Potom paličky obrátíme a ještě pečeme tak 10 minutes, who has a grill, may tighten sticks and barbecue 2 until 3 minuty (but watch, You had greaves!).
Finished.
Enjoy your meal.
---