When you cook cauliflower, you must prepare the favorite fried, remains fragrant broth, which is a great base for soup. I remember, we used to have it at home whenever he was on the table just fried cauliflower. A & nbsp; I always looked forward to it. Počítejte s tím, that water is already slightly salted. A také, you need a few rosettes soup. You separate pre and & nbsp; & nbsp reach for; you have to cook soup, should not be overcooked - if it is not the intention. But it is better, když v polévce růžičky poznáte.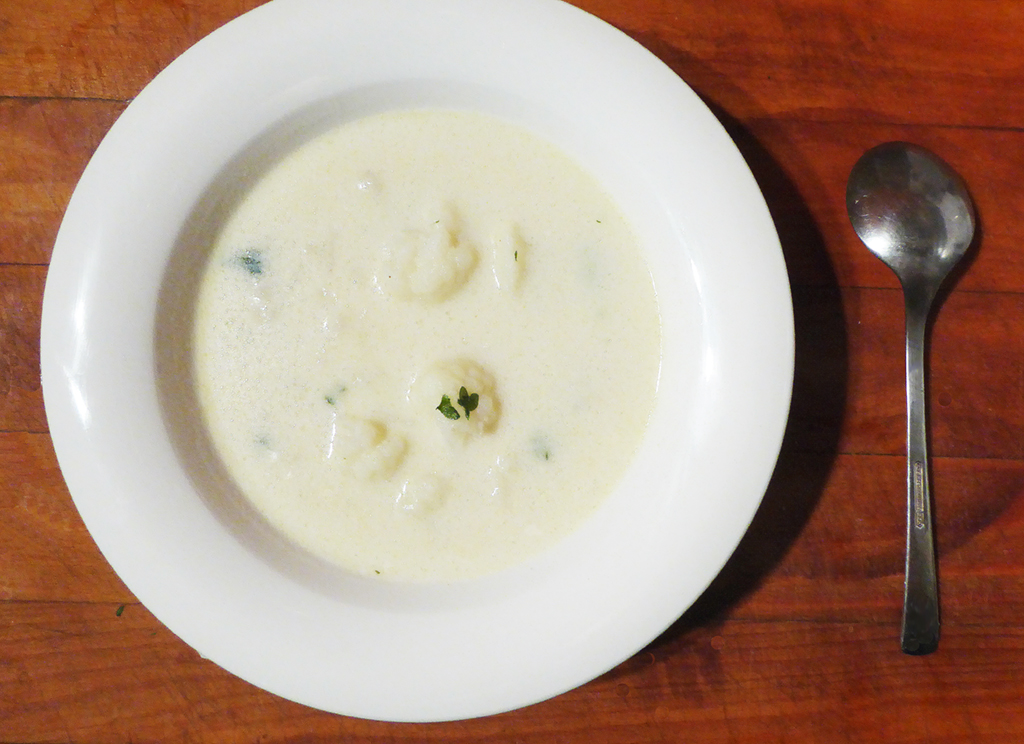 .
Need:
vývar z květáku
Several květákových rosettes
butter
flour
cream or milk
mace
salt
hladkolistá parsley
 
How do you:
Prepare a light roux ahead - and two tablespoons of butter until melted, add two tablespoons flour, promícháme a chvilku zahříváme, should not brown. Then přilejeme little broth - the water, v níž jsme uvařili květák na obalování a rozmícháme. Returning tiny rosettes of cauliflower, povaříme a můžeme zjemnit mlékem nebo smetanou, nakonec dochutíme muškátovým květem a dozdobit posekanou petrželkou.
Finished!
Enjoy your meal.