When I came across this recipe, lured me. A také zarazil. he understood. Pak jsem si ještě musel poradit s angličtinou, but I think, I was hit. Fígl vláčných hranolků tkví v tom, že je osmažíte na oleji a pak vyperete.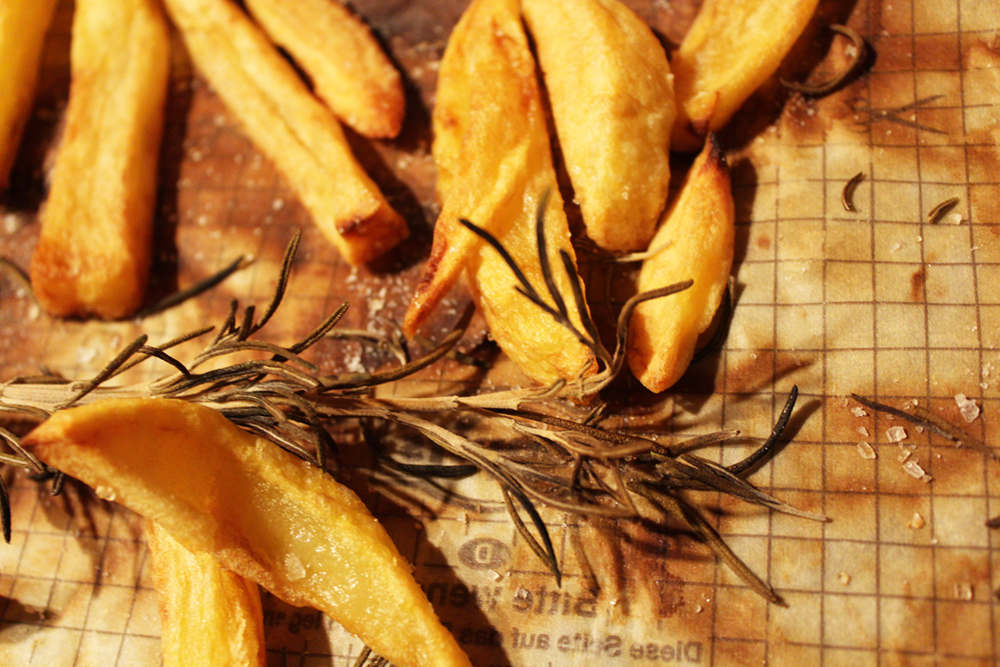 .
Need:
potatoes
řepkový olej, or sunflower
fresh rosemary
salt
 
How do you:
peel the potatoes, Cut into strips, may help easy movement, But the knife two or three servings připtavíte easily. French fries soak in cold water, let them bathe and 5 minutes, Then Rinse under running water.
Heat the upper layer of oil, dobře poslouží i pánev wok a hranolky, osušené alespoň v kuchyňské papírové utěrce, Put into oil. It should not be too hot, Chips need to be lightly fried, not přepražené. It should be enough 5 minutes, aby byly měkké a zezlátlé. Vyndejte z oleje a teď se nelekněte – vyperte je zase ve studené vodě. drip, dry towel.
Put on a baking sheet baking paper, přendejte fries, add a sprig of rosemary, you can chop, a osolte. Pečte při teplotě 180 °C do zlatohněda.
Once these chips taste, you know, that's right. A bytem se nenese ten fastfoodovský odér. conversely!
Hranolky můžete servírovat s chicken nuggets.