Such ordinary meal, že se nám z toho zatočí hlava. Sáhnu po nich vždycky, když už jsem vyčerpal všechny přílohy a k některým jídlům prostě sedí. Without them, it's different, why not? Ale s nimi to je jiné!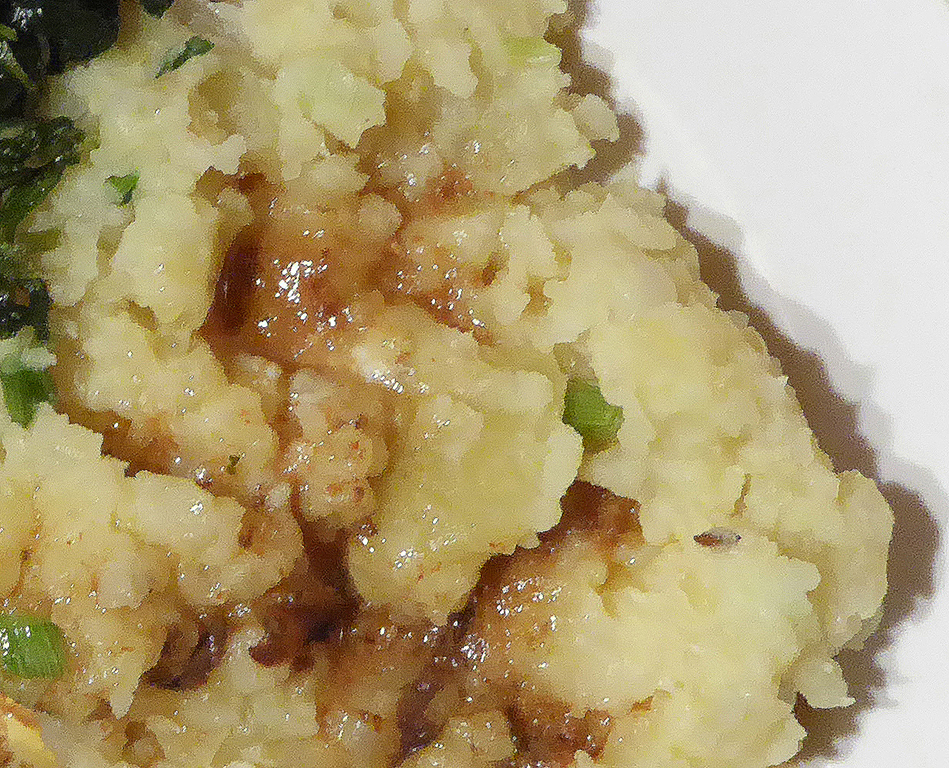 .
Need:
potatoes, žlutomasé jsou chutnější a lépe vypadají
milk, you reheat
butter
scallions
slaninu
kmín
salt
butter
 
How do you:
Another recipe, When you specify the amount of their own. Brambory oloupeme a nakrájíme na kousky. Dáme do hrnce s vodou, salt, přidáme kmín a uvaříme do měkka.
Bacon, diced leave while in the pan, to zesklovatěla, pak k ní přidáme trochu másla a najemno nakrájenou jarní cibulku. I to zelené, do not already do not!
Brambory slijeme a rozšťoucháme, add a little hot milk, vmícháme k nim cibulku se slaninou a dosolíme.
Finished!
Enjoy your meal.