Here it comes, again. white sausage. It's not her classic wine sausage, but the white sausage. As such, you buy it. Tuhle sekanou jsem vyzkoušel a můžete mi věřit, že je to jiná káva, ale stejně dobrá jako ta, co známe. Nemusíte zapomenout na mleté maso, ale neláká vás vyzkoušet něco nového?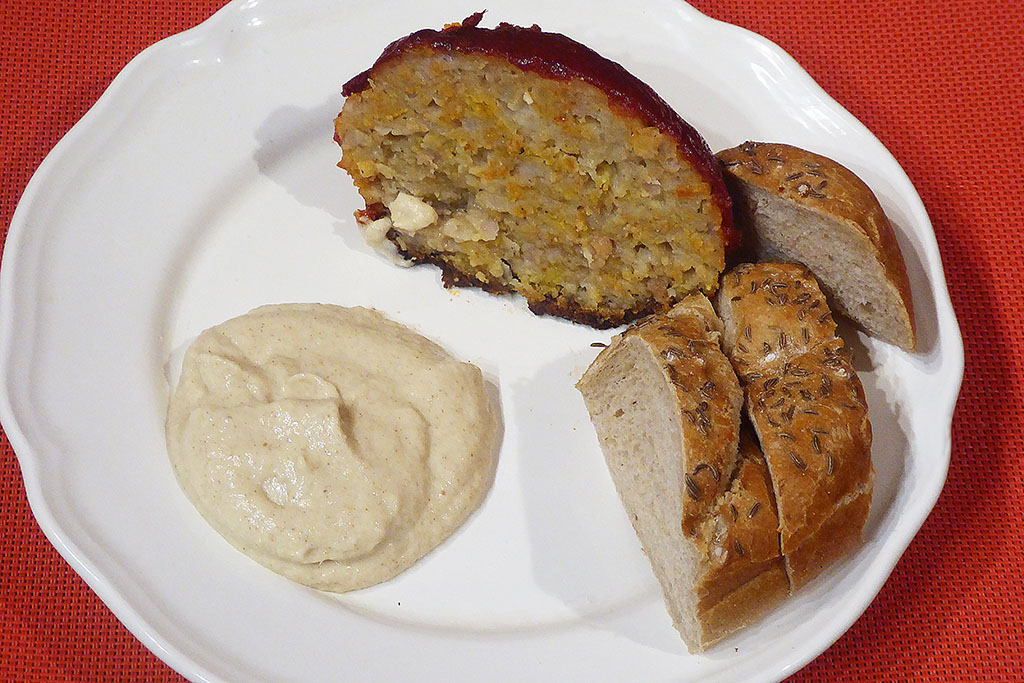 Because of doubts, beg your pardon actually looks white sausage and What it is, Here's the proof. Year, not a wine sausage. It is also evident from other photos.

Add the sausages along with egg.

crush nachos, nejlépe rukama, but you can also put it in a plastic bag and several cross roller.

We do not thicken with breadcrumbs as needed.

Prepare your hands compact meat mass.

And finally to shape the gnocchi.

Casserole dish erase lard.

We are preparing a coating of sauce, sugar and mustard.

mix well, we need a compact mass.

Hmohotou mass march cone.

Dáme do trouby předehřáté na 180 °C

. Pečeme tak 60 minutes. After baking carve.

Serve with mashed or bread alone, toastem či dalamánkem.